Top Ways To Earn From Twitter
Twitter is the definition for micro-blogging, where one can share his or her feelings, thoughts, etc. Having an account in a social networking site is a common observe now and it's difficult to find a person who has no twitter or Facebook account. But is it possible to monetize our Social networking profiles? Yes, it is and here are some ways to earn from your Twitter account but it will not be so easy for one who has only a less number of followers but then will be an amazing income method for people with a large number of followers.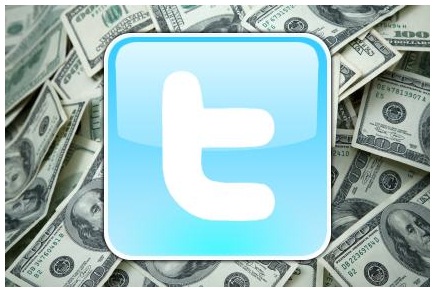 Sponsored Tweets
Sponsored Tweets is a Twitter advertising platform which pays on Cost per Tweet or Cost per Click. Users can earn money by sharing sponsored content in their twitter stream. It allows the users to choose the ads that you wish to tweet in your stream from the offers that you gets and if not needed you can reject the offer; moreover the price for ads can be set by yourself. And for you to get into the Sponsored Tweets network you must have a minimum 50 followers, about 100 tweets and your twitter account must be two months old.
RevTwt
RevTwt is another advertising network for Twitter which monetizes your twitter activities in many different ways. Link shortening, Affiliate marketing and CPC ( cost per click ) are the most commonly used methods in it. As usually done the shortened links will display some ads when clicked and will pay you for the clicks. Tweeting your affiliate links and making successful sales is the next way to earn some bucks from Twitter using RevTwt and the CPC method will pay you for the every click that you gets on your ads.
MyLikes
MyLikes is a best way to earn from twitter by tweeting about your favorite products. Sign Up as a publisher and choose a campaign that is related to your audience and tweet about it as a promotion and you will be paid for the click and views that your tweets receives. MyLikes can also be used in YouTube, Google plus, Tumblr, your site or blog, etc…… and they pay on a weekly basis as Amazon gift cards or through PayPal.
Twitpub
Twitpub is a best and highly paying twitter affiliate network, their say that Twitpub is a marketplace made for twitter users to buy and sell premium tweets. And their website reveals that they have been reviewed as the best marketplace for twitter by famous sites and journals like CNET, Mobile Industry Review, Venture beat etc…. In simple, Twitpub enables you to monetize your twitter account instantly with less hassle and more control.
Twittad
Twittad is one among the best sponsored tweet programs which permit the users to set their own price for the clicks. And the advertisers will come for you if your niche matches with their products and your bid is favorable for them. Many users have signed up for Twittad since due to their safe and effective monetization efforts. And the payments are made when you have a minimum of $30 as earnings through PayPal.
As a frequent internet user I recommend not to use your personal twitter or any other social networking site accounts just for the sake of earning, earning from social medias must only be a side effect of your social influence, so do try not to make your profiles a boring one with all these kinds of sponsored tweets and you are likely to get a good amount as the earnings from these methods if your profile is professional and worthy.