Top 5 SEO Extensions For Google Chrome
Google Chrome is the best browser that I have used and which I continue to use, I have never been bored with Chrome due its faster response and lesser usage size. And as a blogger it's often difficult to keep an eye on our SEO works, Since SEO alter frequently. The usual SEO efforts that we put up are checking the ranks our sites and as well as of other sites, tracking the key words, build good contents, follow other's posts,  gaining back links, etc.
For doing all these things there are a lot of tools or extensions available here there's a compiled list of SEO extensions for Google Chrome, which each blogger can use to analyze the SEO points of any blog or links.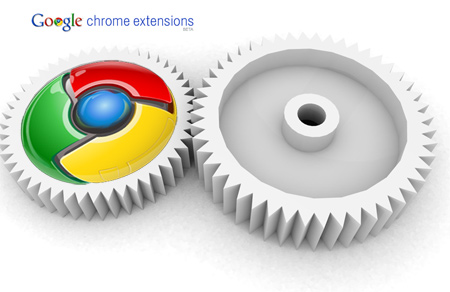 SEO for Chrome is one among the most used Google Chrome SEO extension which makes a blogger's SEO efforts easier and faster. They are best in providing you an overview of a site in the terms of SEO, the main advantage of SEO for Chrome is that they give a ton of SEO statuses.  Their reports include keyword research reports, competitive analysis, back link status, Page rank details, etc……. In simple, with a single click you can get all the SEO information about a site.
The SEOmoz Mozbar provides an easy access to one of the most powerful SEO tools that is available for Google Chrome. One of their main highlight is that they access important SEO metrics at a glance while you surf the web. They give easily highlighted data of links (which are followed, not followed, etc…), keywords and exposes the page elements with the Analyze page feature.
SEOquake is another Google Chrome extension that helps you to find the Google Page Rank, Alexa rank and other SEO parameters of any websites like other SEO extensions. But the only drawback of SEOquake is that it does not provide social media sharing statistics of our posts.
iSEO was earlier known in the name iPage and the "I" stands for intelligent so – intelligent SEO. According to me they have an outstanding feature which tells us how much page rank will be transferred to our site with a dofollow link on a page.
Now they have a new toolbar that automatically moves when the mouse is over it and all the features in iSEO are optional, depending on what we need.
The SEO site tool is capable of giving you details of a site starting from its SEO to its server info's.  It works as an inline for Google Chrome SEO, and will also give insights about the current site. It not only pulls more metrics from more sources also shows social media reactions. Moreover SEO site tool enhances common tools like Google Webmaster and Yahoo Site Explorer with links anchor text and Page rank.
The SEO extensions mentioned above which can be used in Google Chrome will surely make the SEO efforts of blogger's easy and flying. You can choose any one or two of the extensions listed above to have a better SEO experience, choosing more than two is not necessary and of course all are free to use.  Even if they are shortcuts for our processes, they work like a most powerful SEO tool, so use them and enjoy a rapid blogging.