Top 5 Pinterest WordPress Plug-ins
Pinterest is raising social network that works like a virtual pin board. Their user friendly and easy to use functionality makes them an outstanding and different social network than the others and they have got a resemblance to the Evernote. For bloggers, Pinterest is a great tool or an option to generate traffic and popularity. A WordPress blogger have been blessed with a lot of plug-ins that can integrate your blog or site and your Pinterest account. Here is some excellent and useful Pinterest WordPress plug-ins that should be used by a WordPress blogger. Let's have a look to this simple review.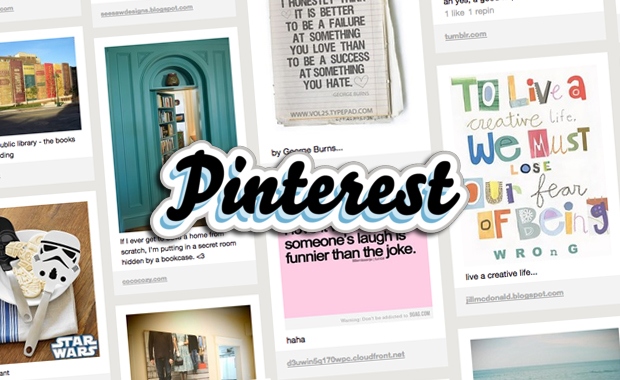 1.       Pinterest RSS Widget
The Pinterest RSS widget has been recognized as the third most popular WordPress plug-in for Pinterest. This RSS widget places a widget on your sidebar that fetches your most recent contents of a Pinterest user's RSS feed and will show the respected thumbnails. It also allows us to choose whether to show description along with the thumbnail or not, it also facilitates to edit the settings like width and height of thumbnail, etc… further more you can choose a "Follow me on Pinterest" button from a collection of four different official buttons.
2.       Pinterest Pin It Button
The Pinterest Pin it button is a simple and useful Pinterest plug-in that enables your visitors to pin your content with an easy click, to their profiles. This plug-in will place a Pinterest Pin it Button at the end of your each post, you can also give a description along with your pin and will also have the opportunity to choose which image should be pinned. This plug-in also displays the number of times your posts have been pinned. But this plug-in lacks advanced customization.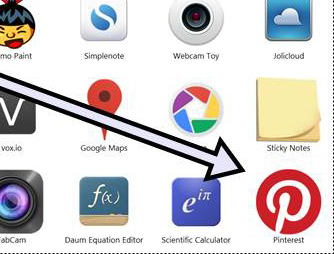 3.       Pretty Pinterest Pins
The pretty Pinterest Plug-in will show the thumbnails and links to latest Pins from Pinterest, in your site's sidebar. This plug-in has got a stylish and clean interface and is fully customizable with settings like choosing number of pins to show, display or hide image captions, selecting pins from any Pinterest user, showing a "Follow me on Pinterest" button under your pins, etc… This plug-in is well known for its style of displaying images but it lacks settings like editing the width and height of the thumbnail. It allows only a one column with a default width of about 125px and if you lack images the widget may not be capable of showing its best.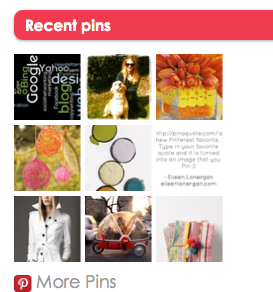 4.       The Ultimate Photo Widget
The ultimate photo widget is an all in one plug-in that allows you to pull images from Flickr, Tumblr and Pinterest. The plug-in works on WordPress's built in jQuery Scripts and is capable enough to present them in different ways like as slideshow, tiled, vertical, etc….
5.       Digg Digg
Digg Digg makes it easy for a reader to share your posts with some clicks to most of his or her social networking platforms. Digg Digg will display most of the popular social networking sharing buttons like Facebook Like, Facebook Share, Twitter, Google +1, Digg, LinkedIn, Yahoo Buzz, Del.icio.us, Stumbleupon, etc……. This plug-in displays a floating share bar along the side of your blog with all the sharing buttons that you have chosen to show.