10 Must ONLINE SEO Tools for Business
In today's internet world anyone can build or launched a website without doing any investment. But what to do after launching website? How we can compare our website with other?
For the entire question the answer is SEO strategy. It is the process of improving in quality of traffic for a web site from search engines. As it is SEO strategy theses process involves a number of steps like monitoring the competitor doing research on web, tracking online stats of the websites, etc.
Search engine Optimizations lays an important role in marketing the website. The main factor of SEO is to gain visibility in search engine .Although many of the Webmaster daily spend hundreds of dollars for special internet marketing tools. To get your websites to be listed on top here I am recommending with some online SEO tools and resources which will help you in making improvements in your websites to face the competitors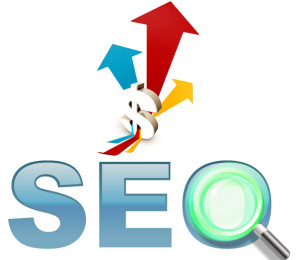 It is one of the best SEO tools that can be installed for free. Its main advantage is that it will connect you with all other Google tools. In a nutshell, Google analytics will allow you to keep tab on your website traffic and source. No one can live without the data and GA is probably the best free tool available out there. From basic blogs to advanced eCommerce website use Google analytics to measure their ROI and traffic.
Professionals should analyze their website frequently to find any possible error that has occurred knowingly or unknowingly. SEO worker tool helps you in analyzing and measuring and their ranking capability of the websites. It will provide you report about how well is your website responding and in what way it can be improved.
Would you not like to see how good your onpage score is? The fundamental of SEO starts from the on-page SEO which covers several sections. It measures website speed and performance. It is an analyzer to improve your website performance. Just enter your website URL in analyzer it will automatically will calculate the size of the page its content and its download time.
WebSEO tool will let you analyze multiple SEO factors of your website. It is also known as 8 in 1 because it contains 8 free tools like analyzing the ranking, Data of social media, reputations and authority of the websites, Search engine factors, Traffic, back links as well as analyzing the blog. Such tools helps in looking at your site from multiple angels. This is a must tool for the beginners who are unsure about their site structure.
Sites like Google, Yahoo, Bing, etc   gives scoring by doing deep analysis of your websites along with factors which brings your ranking down. It provides with an instant website analyzer and report of the website which include overall website score.  It is quite similar to many other tools available in the market. It checks your website for multiple issues and provides you the suggestion based on those errors.
The increasing importance of social media presence has given the birth to marketing grader. For any successful business, the online presence it must. But is it enough to get the success? Hubspot's marketing grader is another type of online SEO tools .It measures your website to see whether your website has potential for marketing. You can also compare your sites with other competitors
The second most important factor for any website is the number of baclinks it get. Google is nototriously known for hiding the data from the webmaster. Probably, this is the reason why people depend on third party tools like opensiteexplorer.org and Ahrefs. It is the largest and the fresh index of online backlinks. Some people believe that Ahrefs is far better than OSE.
Imagine yourself in a situation where you have to track hundreds of keywords ranking in the Google. How will you do it? Well, the simple answer is Authority labs. It tracks website rankings in Google, Yahoo, etc every day. Its automatic SER tracking not only saves your time but it respond quickly and updates you as the ranking changes.
Besides Google and Youtube, there is one more prominent search engine called Bing. Bing also offers similar set of tools to the webmaster. It gives you information about your site and other issues related to it. It improves your search performance in site. It access to many data like free reports, tools and resources.
SEO starts from keyword research. Google keyword tool or adwords keyword too is a free tool provided by Google which gives ideas or hint or clue about new keywords. Basically, you find the number of people searching certain query in the tool. It helps in getting the idea of how much traffic you can expect from a particular keyword if you manage to rank high.
It is also known as Ranking or Back link Tool. It is a simple, but powerful tool. This tool is used to easily check your website's page ranking, back links of the pages and much more.
If you want to get targeted audience for your business Facebook page, you can try Facebook likes service. For all latest Social Media updates, stay connected with us.