Decrease your Data Consumption in Android
While blaming Television, I frequently heard that 'TV is just a box without current connection'. Today, in this so called Internet age, the case of most smartphones is also not much different. Though there are various apps which convert your phone to smart even in offline, it doesn't meet up with the 'smartness' created when there is a Data Connection. Obviously we can say that Data connection is an important factor determining your Smartphones' smartness.
But recently, following the increase in number of mobile data usage, most of carriers in majority of countries have increased their rate for an internet connection through your mobile device which can in turn be utilized through your numerous devices. The amount of increase is very large in 3G and 4G when compared to 2G. We could just understand the difference by going a few years. At that time, I assume that you'll be enough remaining data in your account when the validity of offer is about to end. On the other hand, in this age, you'll be experiencing an utterly inverse experience because you will be having lack of data even before the validity comes to its half. Simply the reason is the increased amount of internet usage which in turn makes your device to consume more data. In my case 2GB of 2G data is never enough in one month and hopefully majority of techy smartphone users will be also facing this problem.
The problem of increased data charges has also become a huge problem nowadays. These things will just spoil your pocket if you're a little bit careless and especially if you're using postpaid connection. But hopefully all these problems can be solved using some tips and tricks which can reduce your data usage in a high extend. Let me share you some tips to reduce data usage in your Android smartphone.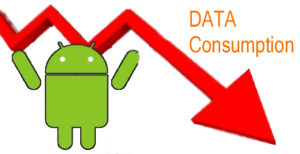 Before shrinking your data usage you should be aware of three things.
What You Buy
What You Use
What You Really Use
The first thing two things are very easy to find. You can simply check your bills/recharged amount/ data balance for knowing the amount of data you've purchased. And even you can keep an eye on how much of your data is used up in each session by your carrier's alerts. But the next thing is a little hard to find because you don't know what you're actually using.
Even some apps will be using more data than you expect. But if you're using a smartphone with Android 4.0, then you can simply go to Settings à Wireless Networks à Data Usage to find how much of data is consumed in your device. And this service is a little bit deeper because it can bring statistics of Application wise data usage. For example, if you think one of unwanted apps is using more data, then you can check data usage and simply uninstall that particular application for lesser data usage. You can even set a data limit so that the data usage will be controlled. So it's always safe to set an earlier limit (say 1 GB when you've bought a plan of 2 GB) because you can know what your remaining balancing data. Hence you can analyze each app's usage.
Running Background?
This is the saddest thing found in smartphones. As you know, smartphones are made to do multiple works simultaneously, technically, to let the phone do works in background. When it comes to the case of data usage, this feature is a curse because you will probably not understand the background data usage of your device unless you're using an ICS or higher based Android device. In most cases, background data usage is contributed by Auto Updating of Applications, Frequent Email syncing and large number of Facebook updates.
Updating Only over Wi-Fi
Unless there is a case of necessary, restrict your apps from updating through mobile data connection. As you know except some, not all updates are regarding security. So it'll be nice for your data plan if you're updating your application over a Wi-Fi connection. But keep in mind that these restrictions are functioning in mobile networks. When you've connected your device to a Wi-Fi connection, the App will start showing its real face. You can also set an app's data usage restricted using the data usage menu in ICS devices.
Third Party Applications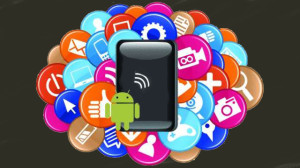 If you're not using an ICS device, you can install a third party data usage manager like Onavo Count to have a deeper look at data usage. Onavo count seems to be much better than the in-built data usage analyzer in Ice Cream Sandwich because the application is rich with widgets, graphical representation along with majority of features in ICS and a great support for v2.2+ Android devices.
Lightweight browsers
It's true that browsers reduce the data amount. So, if you're browsing too much of websites, you're always preferred to use a lightweight browsers which will effectively compress the webpages before downloading it to your device. Some examples are
Opera Mini: It's a really effective data compressor cum superb Web Browser. The browser is using the optimized proxies of Opera. This is one of popular Android Browsers.
Chrome Beta: This can be considered as a reply of Google against Opera Mini. Google offers that you'll feel increase in speed and decrease in data usage as the browser uses high end compression methods. If you're using Chrome for Android, you just have to type 'chrome://flags' and enable entry for Experimental Data Compression which will in-turn enable the compression feature offered by the great internet based firm.
TextOnly: Surely you won't like unless you're that much simple to display text only and and avoid the bulkiness of graphics. It was never selected as a popular browser but will reduce your data usage in a higher extend.
Cache Data for Less Bandwidth
I've seen many people who consider Cache as a bad thing and deletes cache after each browsing session. If you're keeping this mentality in Android as well, you'll be surely having a large amount of data usage. You should not use for task killers as task killing is based on clearing of cache and clearing RAM. So the temporary files will be deleted and you'll have to transfer more data.
Using offline mode for streaming services will help you to reduce the data usage. In the case of Google Maps, you can use the feature Pre-Cache maps or save maps for offline. When you stick on a Wi-Fi connection, do both of these things so that you won't have to use Internet connection next time when you need to use maps.
By the way, if you don't mind frequently turning packet data connection ON and OFF, you don't need any of mentioned tips. Just run of the packet data service when you've finished using Internet. Since I am not an Android Guru, I really appreciate comments regarding tips and tricks to reduce data usage in Android device.