Top 3 Tips to Create Quality BackLinks
Link Building is one of the most important elements in Search Engine Optimization, without enough and quality backlinks to your site your site or blog won't rank in Google Page rank, Alexa ranking etc….. And those rankings are the factors that determine your site's credibility. Getting many backlinks should not only be your aim rather you must keep an eye in generating traffic from those sites and should try to keep those readers addicted to your site. And as you all know search engines makes use of the backlinks provided by a site to know about the popularity and quality of a site and so link building is not a process that can be accomplished by a week or a month. Moreover these days it has been noticed that the SEO algorithms of the Search giant Google have been altered many times, so, to keep your site top ranked in the search engines you need to put an extra effort that includes backlinks. Here are the top three tips to generate quality backlinks to your site, let's have a look.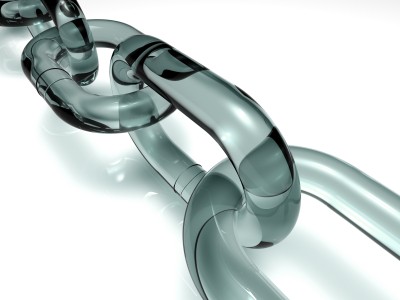 1.       Quality Content
A blog or sites that possess quality content in their posts won't lack in getting good backlinks. Outstanding contents make a site outstanding, one should feel that your site fulfills his need then the reward will be made with no effort from your part.  One will refer your site to his friends and relatives or in his social networking profiles if he or she finds that your site is useful and informative. And while writing you should make sure that your posts are capable of providing solutions to reader's problems.
2.       Guest Blogging
The guest blogging is the most preferred way nowadays to build quality backlinks. Most of the sites and blogs invites guest writers and gives one or two backlinks as return for their post along with an author bio. You gain more things from guest blogging; you get one or two backlinks, a post written by you is posted in some blog that is not of yours with an author bio of you, you get known by people who visit that blog too, etc……. If you are novice better start from blogs with less ranks so that you can gain more experience and will be easier for you to get into blogs which are ranked top. Also remember, your author bio should attract the readers to see your works.
3.       Social Networking Sites
Social Networking Sites are the unavoidable tools to generate quality backlinks. The first and foremost thing a company or a site owner does after their launch is creating social networking profiles in their company or site name because promotion of their products and services can be done easily and effectively through the most popular social networking sites like Facebook, Twitter, Google +, etc………. Try to be active and popular in social networking sites and do the promotion for your services in a manner that attracts people so that they will share about you to the world and will generate backlinks for you.
So here's the most useful and effective three tips to generate quality backlinks but I know these may not be the effective way for some others, for them blog commenting, forum posting, directory submissions, using free or paid applications, reviewing, etc may be the effective ways, that depends totally on them. But in my experience the above three are the best ways that can give you quality backlinks which generates effective traffic to your site.