Five of the Best Budget Crossovers in the Market Today
Back when crossovers came into the market, their purpose was not exactly defined. But people seemed to love them because they offered a near-similar level of versatility that is seen in SUVs, but in a comfortable ride that is reminiscent of a saloon. The positive reception has seen the market for crossover SUVs grow in leaps and bounds, and now the market abounds with many different kinds of offerings. They boast such characteristics as improved engine efficiency, good gas mileage, and best of all, they are not overly expensive. Crossovers are quickly becoming the family vehicles of choice because they are just as spacious as family cars, but boast more style. Depending on the size of your budget, there is an enormous variety in the market. Assuming that you are not looking for something on the more affordable end of the bracket, here are the five of the tastiest choices in that segment.
The Chevrolet Equinox- It's a solid choice that has classy looks and a serious performance. With a base price of a little under $24,000, it's an affordable package that offers you a spacious interior, ample legroom, a huge cargo capacity, and standard features such as Bluetooth Connectivity. Engine variants range from a 2.4l Ecotec engine, to a more powerful 3.0l V6 that gives you 264hp which should more than suffice.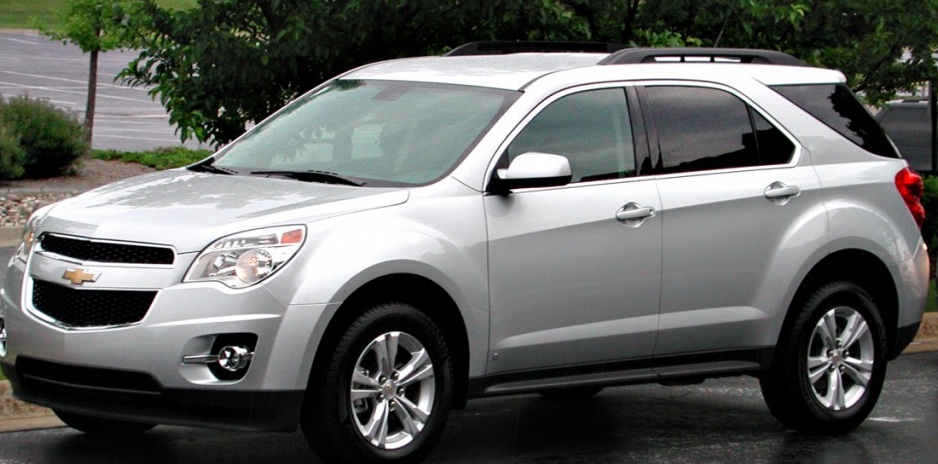 Toyota RAV4- This offering from the Japanese manufacturer offers a lot of bang for buck. At a retail price of less than $23,000, it offers a lot of cargo volume. Its most powerful engine variant is a V6, which offers you 269 horsepower, and efficient fuel consumption at 19mpg city and 27mpg highway. A sport option is offered if you want the feel of a suspension system that is engineered for performance. The Toyota Highlander is the other close offering from Toyota. It does not offer as much in cargo space, but has great seating comfort, good mileage, and a well finished interior.
Mazda CX-5- The 2013 model has everything going for it. It offers very solid handling, and the fuel economy is absolutely pleasing. Discussing a little more on the handling, the CX-5 offers flawless manual transmission. The shifting is as smooth as it gets, and it's especially confident around corners. Size-wise, the Mazda CX-5 is not the biggest, and does not offer too much seating space, although the cargo space is quite abundant. The tech features are also not as excessive, compared with what the competition has. But all in all, the CX-5 is an attractive package that has a very aesthetic interior.
Honda CRV- The CRV has come a long way and the latest offering, which comes with an all wheel-drive option retails from between $22,500 and $24,000. Rearview camera comes as a standard, and the amount of cargo space is generous. Handling is exceptional, and the fuel consumption is impressive too at 31mpg for highway. The many tech features offered by the Honda CRV are pleasing, and they include Bluetooth, Internet radio, USB port, audio streaming, and a full navigation unit. The leather upholstery is of good quality as well.
Ford Escape- Spotting a refreshed look, the Ford Escape is a refined ride that is practical, and handles easily. The amount of cargo space offered is thought to suffice for this class, and the seating is comfortable. It is rich in safety features, and has comes with an Ecoboost engine variant that offers you more power to go with the smooth handling. Hi-tech features are numerous and they include Ford Sync, a sweet infotainment system and motion-activated liftgate. The Ford Escape offers one of the most tech-rich crossovers in the market, though some of the features take a little getting used to.
As far as the crossover SUV market goes, these are some of the best options. They are not listed in any particular order, because they all have something rich to offer.
Author's Bio
John Wilson likes to write on cars. He has covered many topics in automotive niche. He has also given useful tips on Hyundai parts and other car accessories.