Advantages and Disadvantages of Open and Enclosed Auto Transportation
When you are looking for auto Transportation services, you will notice two types of services provided by most auto transport companies. One is open trailer transportation and the other, enclosed trailer auto transport services. Following are the advantages and disadvantages of both services in detail.
Open Trailer Transportation
Open trailer transportation is the most common type of auto transport service used to transport vehicles. As the name suggests, the vehicles are transported in an open trailer in this type of transportation. These are the trailers that you see on the highway carrying dozens of cars.

Advantages
Open trailer transportation is cheaper than enclosed trailer transportation.
Open trailers are more readily available.
Disadvantages
Your car is exposed to the hazards on the road, such as dust, natural elements etc., but damages from these elements are unlikely in most cases.
Enclosed Trailer Transportation
People, who want to ensure extra protection for their vehicle, choose enclosed trailer transportation for their vehicles. In this type of vehicle transportation, your car is loaded inside an enclosed trailer. Your car is properly secured inside the trailer, which ensures its safety from the bumps in the road. The enclosed trailer transportation ensures the best protection against natural elements and hazards on the road because the car is not exposed to these elements.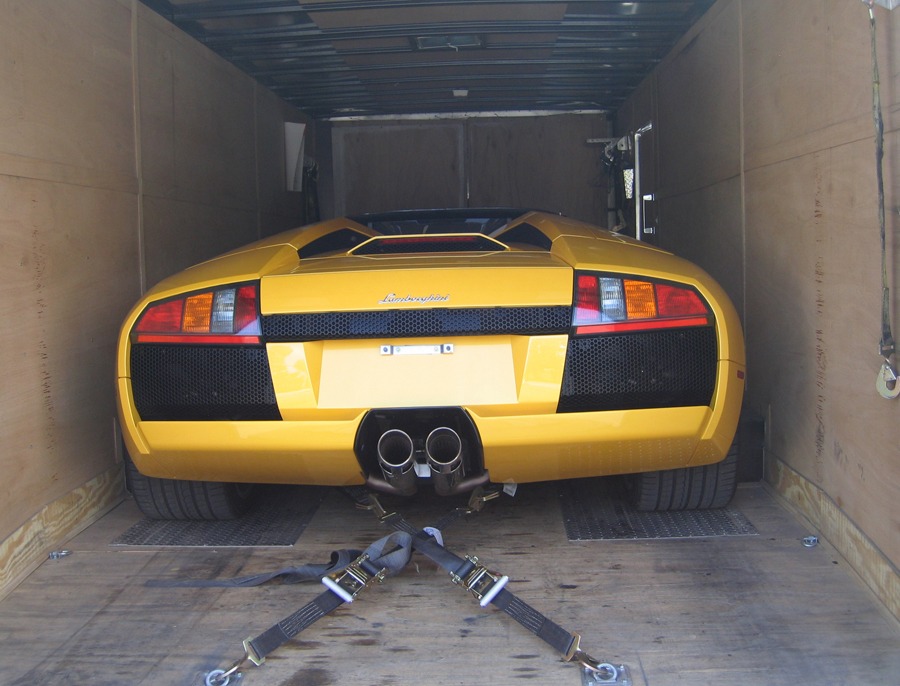 Advantages
Your car will remain safe from natural elements on the road, which will help to ensure that your car arrives at its destination in the same condition in which it was loaded.
Disadvantages
This type of auto transport services is expensive as compared to open trailer transportation. Normally, the difference between open and enclosed trailer transportation cost is 60% or more.
Width and height limitation may apply because enclosed trailers have limited space for vehicles and since it is enclosed and built according to road laws, your car must not be wider or higher than the mentioned limits.
Since enclosed trailer transportation demand is much lower than open trailer, it is often difficult for people to locate enclosed trailers to transport their vehicles. Often times, people might face delays in their moves because of the unavailability of enclosed trailers.
Some Considerations
Choose enclosed trailer transportation only when you need to move an expensive vehicle. Exotic and antique cars are one such example of vehicles that should be transported in enclosed trailers. Since, this option is expensive, it is best if you do not opt for it in order to move a normal car.
In order to find an open or enclosed trailer in time, it is best if you arrange for moving your vehicle at least three weeks before the due date. This will not only help you in finding the services you are looking for, but it will also help you avoid urgent fees that you will have to pay when you choose next day shipping of your vehicle. Moreover, you should also get the exact pickup and delivery dates from the auto transport company.
Author Bio
Christina is a writer working for a network of auto transport companies in US. She loves writing on vehicle transportation, auto history, and reading classic vehicle books, import, export of vehicles as well as how auto transport industry works. She also is secretly a car aficionado