Promote your Youtube Videos
YouTube has become a great platform to earn money through your videos. In order to get into YouTube's Partnership program your channel and videos should have a great number of viewers and subscribers. And it's not that easy to get such a great number like 500 subscribers, etc. So our videos and channel should be promoted well through all the possible ways. For marketing or promoting something we have got a lot of Medias in the web and here is a list of some promoting methods that can be used to get maximum popularity for your YouTube uploads.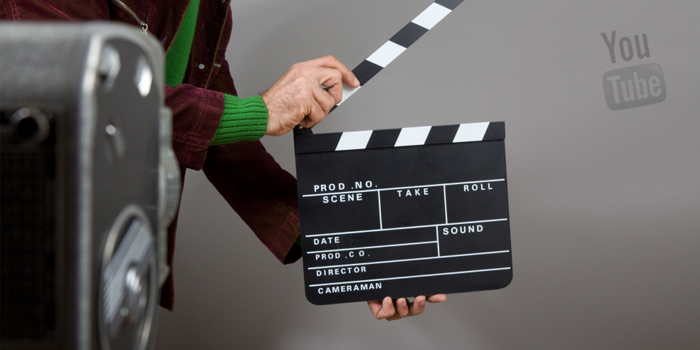 While the Creation & Uploading
Creating a good quality and informative video is that first step in the promotion guidelines. If you want more viewers, your contents should posses a minimum quality. First of all you should be ready with a plan (like a storyboard) about what you are going to do. Give more importance to it so that the storyboard can make your processes flying and simple. Don't forget to use camera's or such devices with a good configuration, creating HD videos will be more suiting since more quality means more subscribers or viewers. Moreover try to be different, don't use the common ideas, be unique in what you are trying to convey. Remember to have a better and awesome editing. Remove the parts that are not necessary, avoid shakings and be simple and clean in what you are doing. Better Avoid effects that make people weird.
Setting up a Channel
A YouTube channel is provided to each youtube account along with their first upload, but many of them doesn't care much about it but your channel is a great factor that can be used as a promotion tool. You can choose an attractive and simple username for your channel so that it will be remembered easily by the viewers. You can give background colors, heading, welcome message and an intro video to the channel and make it more beautiful and stylish. You will have the facility to add commenting section for the channel along with social media sharing options and thus make the channel more social.
Social Media
At present the backbone of internet is the social media networks like Facebook, Twitter, Google +, etc.. Marketing of our products and services can be done easily and usefully through these Medias and so promotion of our YouTube channel and videos can also be done effectively through them. Posting the links of our videos and sharing it with our friends is the most common and effective method that we can use. Beyond that Social network like Facebook and Google + offers a facility in which we can create fan pages for our products, companies, websites, etc.
Others
You can create a blog or site for your videos and can share it through the blog. Blogs are now a great tool for promoting our products and services. You may post your each video as a post in blog along with some description of it and you can earn more money from your blog by advertising in it. So If you use a blog to promote your YouTube videos you have chances to earn money from more methods.  Another way of marketing is through the forums and discussions create an account in forums in which they discuss topics related to your videos so that you can add your video URL's in it as references or sources.
Adding your YouTube follow button in your blog is another trick to earn subscribers and more visitors, by adding a follow button in your blog, those who come to your blog too will see your channel and may subscribe to you. Replying to the comments that you gets for your videos is a great tip to keep up your followers and subscribers, so that they will feel that you are always reliable. Next way is through submitting the uploads to video sharing sites like vidjin.com, through these sites you are more likely to get more viewers and thus a great further traffic