What You Need To Know About iPad Mini
Guys, Do you like Apple iPad running on Apple's own and exclusive iOS Mobile Platform? Obviously you know since it has made such tremendous milestones in these years from the launch of iPhone. And the ultimate example for a full fledged Tablet PC is Apple iPad. But due to the very high price and the larger size, at least some of us may not be interested in buying iPad even if our aim is regarding education. Don't know why most probably understanding the public response, Apple Inc has launched Apple iPad Mini which is apt for the name 'A shrunk iPad.' The device was surrounded by a large number of rumors before months itself and when the device was launched, it's considered as a bigger rival to all existing tablet PC's powered by Android and Windows 8 (Yeah the same Microsoft Surface).
iPad Mini is a 7.9 Inched Tablet PC which is smaller than iPad with a 9.7 Inch screen in size but not compromising that much with features. That's why we can call the device 'The Shrunk iPad.' Aiming users with lower financial backgrounds, Apple has set a comparatively lower price for the device ($329) to that of Surface or any other popular Tablet PC. Still, we've to make a look on what iPad Mini has?. So let's jump to the list.
Smaller Size, Weight
Comfortability has a main role in judging a Tablet PC since it's manufactured for enabling a mobile computing experience. We know the size of an iPad which makes us impossible to carry the device on pocket or your single hand. But when it comes to iPad Mini the whole things change. The device is of 7.2 millimeter thickness and lightweights as it weighs only 0.68 pounds. You can simply carry the device in your purse or a bag as well as you can hold it in one hand. Screen Size is very much different from the usual 7 inch tablets ruling the market. It has a screen size of 7.9 inch which in turn gives a screen surface area of 29.6 Square Inches. So we can say the device will definitely provide more viewing space than that of 7 inchers like Amazon Kindle or Nexus 7.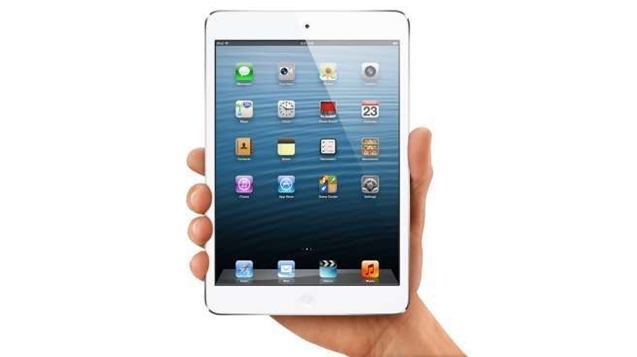 Style: It's Exclusive
Exclusive and own styles are always coming with all Apple Devices. The device is also looking great via nice edge designs seen in iPhone 5. Both white and silver casing is available for iPad Mini.
More Powerful Camera
This is one thing you might have noticed in the mentioned 7 inchers. They always lack a powerful camera by shrinking the number of megapixels into 2 or 3. But in iPad Mini, Apple has bundled a 5 MP camera to boost your photography. 1080p HD Recording of video is possible through the rear camera whereas the front facing HD camera will allow 720p Recording. Doesn't it sound interesting?
Wi-Fi & Cellular Connectivity
 While excluding Samsung Tab, majority of Tablet PCs are out of cellular service and being only capable of Wi-Fi connectivity. But iPad Mini is a rival to the usual strategy because it has both Cellular and Wi-Fi connectivity features so that you can carry the tablet in your bag and use it as a Phablet.
So the final verdict is positive for iPad mini since it includes various and exclusive features than usual 7 inch tablets available in the market. Still the device has some problems such as the lacking of Retina Display, use of A5 Chip though the iPad is using A6. You can start pre-ordering the iPad Mini from October 26th. So, are you buying the device?