5 Big Reasons To Use Microsoft Office Power Point
Introduction
Power point had become an effective tool since last two decades. Power Point had significantly helped teachers, students, business organizations and others to explain the difficult concepts and represent their thoughts through the medium of slides. Power Point presentations are popular all around the globe.
These presentations are helping business firms to deliver their products and services by embedding them on slides in form of presentation. Even these presentations are good for teaching prospective and for students because it makes understanding easier.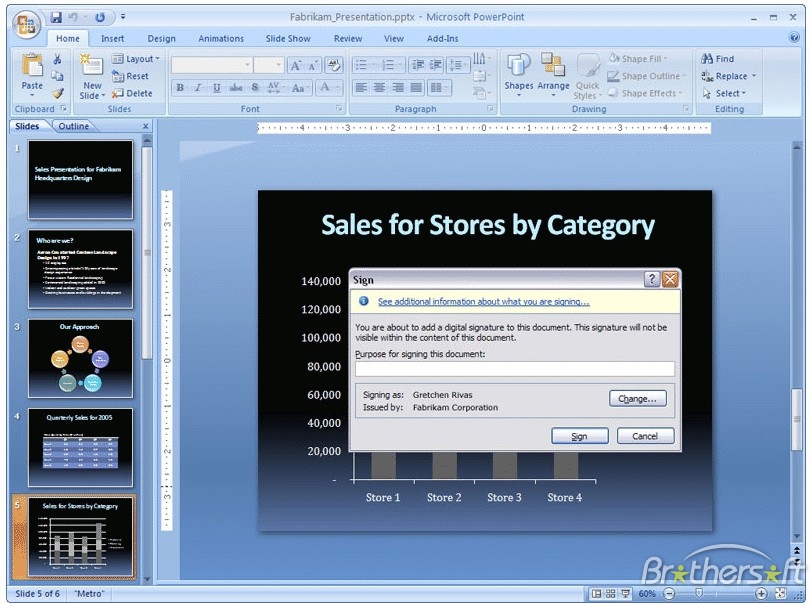 5 Reasons to use Power Point
Popular and Widely Accepted: Power point is very common around the world. Power point had been developed among business entrepreneurs. It had become the standard word wide. Most of the Multi National Companies prefer to have power point presentation rather than paper presentations. The power point software is easily available on internet even for free.
Thoughts and Ideas are organized: Power point is basically a point to point presentation of thoughts and ideas of individual. Individual and business man had begun to integrate their ideas and thoughts in form of point with power point slides. This is helpful in bringing important points of individual in notice of viewers. Viewers can easily interpret the ideas and thoughts of presenter without getting bored because it does not contain detailed description.
Offer Diversification and in Teaching Style: Teachers had also started using presentations to deliver their lectures to the students. This style of teaching had improved standards of education. You can insert helpful videos in your presentation to improve on understanding of viewers because videos can be easily interpreted by the viewers. Power point is even used in higher institutions to make learning better for students. Now a day's even books are coming in form of power point presentations.
Keep Focus of the Audience: Power point uses a wide variety of tools to appeal to its viewers and make them concentrate on what the presenter is saying. Audience can see and hear to videos and sound. You can add following media to your power point presentation:
Videos
Sound
Music
Animations
Charts
Colors
Arrow, graphics and clip arts
Wide variety of designs available: The Power Point is available with wide number of templates. Even if you do not like the templates available in your power point you can download other templates available on internet and install it and easily use it. You can select the template according to your presentation requirements. There are number of templates available that can be used for business presentations, delivery of lectures, educational presentations, project presentations etc.
Conclusion
So, by studying these reasons one can guess that power point is really an effective tool to present your ideas effectively and appeal to audience. One can easily understand the thought and ideas expressed by the presenter. Power point presentations diminished the use of paper presentation which was given at low scale. However, now days the power point presentation can be delivered to crowd of thousands of people at one go.
Author
This guest post is contributed by Sai Krishna from SlashServices.com who recommends Office Timeline – an efficient timeline generator plug-in for PowerPoint that enables users to create IT timelines quickly.