Raspberry Pi, The Smallest, and Cheapest Linux Desktop For Just $25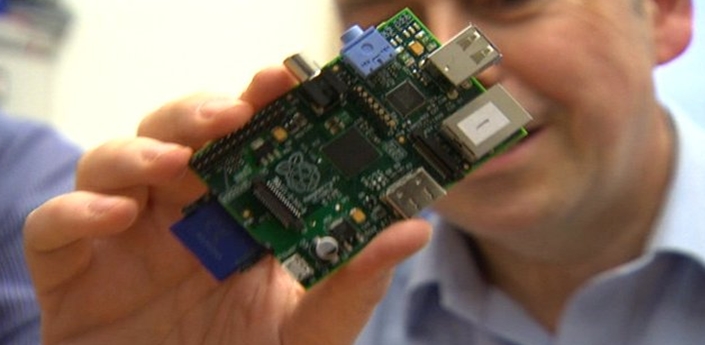 Hi there, it's very interesting when we are continuously listening to Computers since those always surprise us by compressing themselves in size, providing more features, and although making our life easier. Even though the features are getting multiplied every second, the change in size is very much amazing. We know the very first computer was sized around of a huge room; gradually It decreased very much so that we could comfortably move on with it. What to say, the computing features are extended upto today's smartphones even though we couldn't get an actual computing experience that of an Actual PC.
But have anyone thought of having pc that fits in your Pocket, what would it be like? lot better than having a generator sized thing on your desk and you have to sit so next to it for it's comfortable, or using heater on the laps which is so called laptop so just forgot about it all if you got a pc that fits in your pocket and cost s less than 25 bucks, not kidding, raspberry pi is here an ARM GNU/Linux box for $25, of course with tones of free Software
—————————————————————————
Raspberry Pi, an ARM GNU/Linux box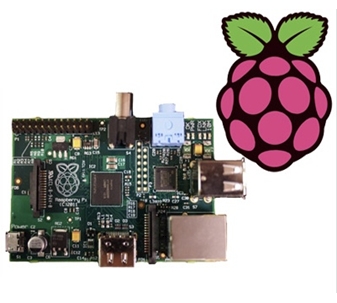 Raspberry pi is an single board computer which developed in the UK by the Raspberry PI Foundation with the intention of stimulating the teaching of basic computer science schools, Raspberry PI has a Broadcom BCM2835 system on a chip (Soc), Which includes an ARM1176JZF-S 700mhz, you can try over cloaking It with a turbo mode which dynamically enables overclock and overvolt under the control of a cpufreq driver, without affecting the warranty of course
The foundation provides Debian and Arch ARM Distributions for download
Specification
Price                                                      $25
Soc (Chip)                                            Broadcom BCM2835 (CPU, GPU, DSP, and SDRAM)
CPU                                                       700 MHz ARM1176JZF-S core (ARM11 family)
GPU                                                       Broadcom VideoCore  IV, OpenGL ES 2.0, MPEG-2 and VC-1(with license),
1080p30 h.264/MPEG-4 AVC high-profile decoder and encoder
Memory (SDRAM)                           256 MB (shared with GPU)
USB 2.0 ports                                     1
Video output                                  Composite RCA (PAL and NTSC)
HDMI (rev 1.3 & 1.4) and raw LCD Panels via DSI
14 HDMI resolutions from 640×350 to 1920 × 1200
Support NTSC or PAL Standards
Audio outputs                                   3.5 mm jack, HDMI
Onboard storage                              SD / MMC / SDIO card slot
Onboard network                            none
Low-level peripherals                    8 × GPIO, UART, I²C bus, SPI bus with two chip selects, +3.3 V, +5 V, ground
Power ratings                                    300 mA (1.5 W)
Power source:                                   volt via MicroUSB or GPIO header
Size:                                                       85.60 × 53.98 mm (3.370 × 2.125 in)
Weight:                                                                45 g (1.6 oz)
Planned operating systems:        Debian GNU/Linux, Fedora, Arch Linux ARM, RISC OS
Other Supported Operating Systems
AROS
Android 4.0 (Ice Cream Sandwich)
Arch Linux ARM
Debian Squeeze
FreeBSD
Firefox OS
Gentoo Linux
Google Chrome OS
NetBSD
Raspberry Pi Fedora Remix
Open webOS [105]
Raspbian [106] (Debian Wheezy port with faster floating point support)
RISC OS
Slackware ARM (formally ARMedslack)
QtonPi, a cross-platform application framework based Linux distribution based on the Qt framework
Isn't this device an interesting one? If you're getting interested to know more about this awesome computing device, then log on the Raspberry PI For more details. And you want to make this small but good working Raspberry Pi yours, then simply lead your Web Browser to Here.