Top 5 Alternatives for Skype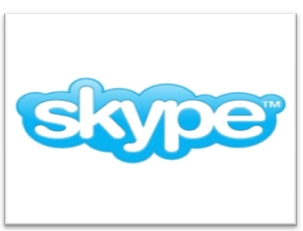 As you all know Skype was the best service among VoIP programs but is it the best still now? May be, but there is something that we should know, there are a lot of outstanding VoIP programs that ensures excellent services sometimes they may not better than what is offered by Skype but does perfectly what is expected.  And here's a list of some alternatives for Skype which does their job perfectly and of course are free of cost.
Wondering why I mentioned Google Products? Yes, Google has got about three services which can be used instead of Skype but these three can only be chosen according to for what you had used Skype. The three services that Google offers are Google Hangouts, Google Talk and Google Voice. If you were using Skype for video chatting, go for Google Hangouts. Google Hangouts is a great option for easy and quick video conferences; you can add up to ten people in your group and is capable of providing high quality.
And if what you need is instant messaging then catch Google Talk which also facilitates private video chats sessions. The Google voice is a service that lets you to call your friends over the internet. Google voice provides free calls over USA and Canada and for other regions at a very low cost.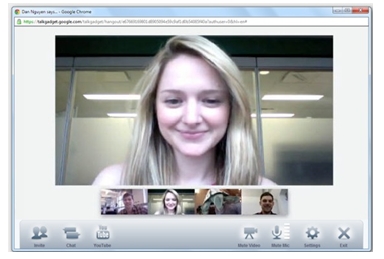 ooVoo is another alternative for Skype that can only be used on Windows running systems. It allows video conferencing with a maximum of twelve individuals and has a clean and simple interface.  ooVoo also lets to send video messages and is capable of  recording and uploading videos to YouTube. Moreover you can send files of maximum 25MB each through ooVoo.
VoxOx is the best option to make video and audio calls like Skype, VoxOx – VoxOx calls are entirely free, you can also use VoxOx to make calls and messages to other networks at a reasonable rate. VoxOx offers many powerful features like free personal phone number, free voice mail, free global access number, free translation and more. The Free file sharing facility of VoxOx enables users to send files of size 100MB to anyone across any chat, SMS or email.
Jitsi is powerful alternative for Skype which can be used in Windows Linux and Mac. In spite of the basic facilities provided by a VoIP program; Jitsi is capable of streaming and sharing desktops over the internet. It also provides facilities like recording calls, encrypting calls, and instant messaging. It is even blessed with excellent features like noise suppression and echo cancellation. Jitsi is capable of supporting numerous internet chatting protocols like SIP, XMPP, Yahoo!, MSN, Bonjour, etc.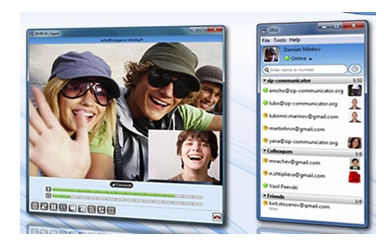 Goober can be used in both desktops and mobiles. Goober provides High quality video calling along with 3D and full screen display. You can add a maximum of six people to your video conferences which are done using Goober and with Goober flat rates you can call without a care, you can buy one of the Goober flat rates and can make unlimited calls and the audio conferences through Goober can hold unlimited members.