The Best Features of Blogger (BlogSpot)
Blogger or BlogSpot is one of the best, free, fast and secure service provided by Google for those bloggers looking to start a blog of their own without any cost. After the introduction of blogger in to the web it is currently having millions of users or millions of blogs are registered with them. Their services are totally free.  The blogs registered to BlogSpot are under the domain blogspot.com. It has become one of the best free platform for bloggers. In a sense blogger is offering a good service. It's easy to use, Its fast safe and secure. There are many reasons for the success of blogger and it high popularity. This article deals with what features made blogger popular and what features does blogger lacks.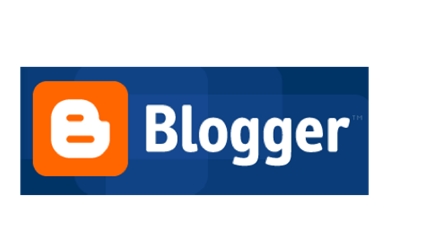 Best features of blogger
1.Its fast
The main feature of blogger is that it's very fast. Every change you made will become live as soon as you save those changes. That's the main feature which attracts more bloggers. They don't have to wait some time for the contents to be live.
2.Free Add-on widgets
There is an option to add widgets to your blog as you wish. There are many numbers of widgets available which can be readily added to your blog. No coding or designing is needed and it's totally free.
3.Drag and drop Page Elements
All page elements (widgets) you have added in your blog can be arranged just by dragging and moving it to the desired position. You don't need to make any changes on the source code to make any changes for positions of widgets.
4.Free and easy template designer
You can edit your blogs templates. For this you don't need and programming language or any other tool. It is totally web based. You can make changes to CSS if you need. You can adjust colours, widths, heights, elements etc. it is fast and easy to use.
5.Visitor tracking
You can track the visitors to your blog. You can know who visited your blog. The reports are also sorted based on operating system, web browser, country etc. you can also know the number of visitors to your posts and can recognise which post got more audience.
6.Commenting option
The commenting option for every post is added by default so that you don't need any coding to make a comment box because it is added by default. You can also manage your comments, reply, and sort and arrange.
Features Blogger Lacks
1.No PHP support
Currently blogger doesn't support php. Most of the bloggers and website builders require php support for running several functionalities in their blog. Due to unavailability of php support blogger is unable to run some features which some bloggers are in need.
2.Less number of stand-alone pages.
Blogger supports only very less number of standalone pages (not post pages). Stand alone pages can be used to sort the post. You can currently add only 20 stand alone pages like contact us, about us, privacy policy etc… but post pages are unlimited. Stand alone pages can be sorted and arranged in some place of the blog using "page" gadget.
3.Unable to upload files other than pictures and videos
Currently we cannot upload files like exe, jar, zip, .rar etc into blogger so that it can be directly downloaded from that page itself. But there are free sites providing options to upload and download any files just by a click. In blogger we have to upload those files somewhere else and we have to put the link for downloading that files in the respective pages.