How to get more Facebook likes, shares and comments?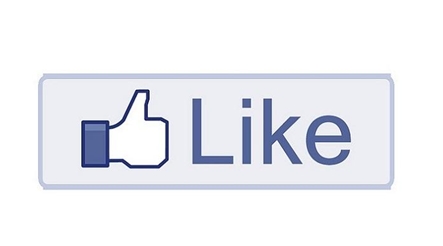 Facebook is one of the major social networking websites in the world. It is a world popular community where we get more friends. And it is going to hit 100 million users. Many people get a option to connect each other, share their views comment on anything, like anything etc…These made Facebook more popular among the world. It is a platform for many activities. But most of the Facebook users are unhappy because no one comments or likes and not even share their updates or anything they did and the fun fact is that they might be having a good number of friends. But on the other hand some are totally happy even though they don't have much number of friends, because his or her friends comment, like, share on their updates. Why some Facebook users are lacks likes, comments, and shares for their posts? It is a good question to think. But moreover if we think of the methods to overcome this situation, then we will get the right answer for this question. There are many ways in Facebook to get more likes, comments and shares. It mostly depend on three things
What did you post?
When did you post?
Why did you post?
If you are able to get answer for these questions, then it's simple…. Your likes, comments and shares will hit record and will totally amaze you. It's sure. Let's discuss them deeply.
What you post
If you are just updating your status it will be something in text format and most of your friends don't notice it. But instead of updating your status simply, just add that status over an image or give you update as the caption if that image. It is proven that most of the Facebook users notice images and spend more time to read what is written on those images. If the images and the captions are really matching, just see the number of likes, comments and shares…..There is priority for posting in Facebook the images get the most priority, then comes the videos followed by news and just status updates.
When did you post?
The results will be zero or less than what you expected, if you are posting something in Facebook late in the night or on common working days. These posts might take some days or weeks to get a good number of likes and comments. So post something good in Facebook in the morning and on holidays. Also postings on Saturdays and Sundays will increase your likes and comments. Its proven. If you check the internet you will be getting graphs based on days. Some people post something against a day or an event and they will be also getting likes and comments. For example If you are posting on your friend's wall "happy wedding anniversary" when he is separated, will make an advantage for you to get more likes and comments. But hurting other's for personal advantages are a bad practice.
Why did you post
You should be also aware on why you are posting something in Facebook. If you are posting something unwanted in unwanted places (like walls and groups), it will decrease your likes, shares and comments. For example consider that there is a group in Facebook which discuss on technical issues. What will be their response if you are posting something based on medical in that group? Either they will tell you that you are in the wrong place or they will remove your post. Like that, if you are posting in Facebook you should be aware of the reason for posting. The right post in the right place and time will increase your likes, shares and comments.