Top 9 Tweeting ideas to make you a better user
If you are a Social network addicted person, you must be well aware of the most popular Social network, Twitter. If you've decided to start tweeting with Twitter you need to develop some skills for becoming a famous one on Twitter. A lot of new users of Twitter mostly ask "What to do with twitter? What to tweet? "and a lot more like this. Well there is no need to be worried now onwards. We've compiled a great list of Twitter ideas which can surely help you to gain more respect on this Social network. Let's get started!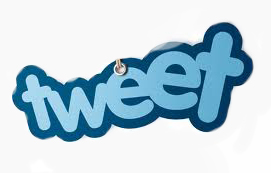 1. Quotes :
Quotes are there to share your thoughts, your feelings and much more like this. Quotes are the things which are most shares on this social network. If you find that there most of all the users of twitter have been posting such Quotes. I suggest you to create your own thought, share them via Quotes. This is the best way of tweeting.
2. Share links :
Share some interesting links with your followers. Share some funny videos' link, or some other links. This would surely be helpful.
3. Tweet on current events :
Twitter has a feature where we can easily see world's current trends. The list is having top 10 trends of the world. These trends give us an instant update of the world happenings. You can tweet about these trends including its Hashtag. It will surely make you visible and will make you a famous one. This is the brilliant way to use Twitter.
4. Retweet :
Retweet is an option offers by Twitter. When a user Tweet there can be more options with this. One of them is Retweet, RT is the short form of it. When you RTed someone's tweet it will be visible in every followers of yours. And get a mention to that particular person. It's just like sharing someone's content as like Facebook. Effective idea!
5. Ask a Question to your followers :
This will help you interact better with your followers. Ask them something related to the trends or anything special. Ask them about a new cell phone, a new car anything. Help/opinions anything can be asked to your followers.
6. Tweet a Picture :
There are many tools to tweet your favorite pictures like Twitpic, flickr and others. If you find any interesting picture anywhere just tweet it. It will put an impression on your followers. the good thing is that now even Twitter is having its own service to share photos on twitter.
7. Repeat Popular Tweets :
You can re tweet your own tweets which were very famous at that time. Go through your past tweets, select some and tap on to tweet. Tweets which you've favorite you can RT them at anytime you want.
8. Send a Joke or a Funny Tweet :
The very famous idea of gaining more followers is this. Like most of all the Twitter users have been twitting such tweets and it makes a sense here. People do love to smile, smile a lot and if such tweets can make them smile you need to post some more tweets like this. Funny tweets get noticed quickly and hence an Rt would be there too.
9. Send a Voice Tweet :
People do love to listen up something new and innovative all the times. Many of the Twitter users are almost free just tweeting to passing on their time. So, better to such Voice Tweets to get noticed.
These were some of the few ideas which can make you a better user of this Popular Social network. Try them ASAP and feel the changes.
About The Author: Tim Wilson works as content manager for HostPapa, aweb  hosting Canada  company serving over 100,000 customers around the world. Since launching in 2006, HostPapa has offered reliable, budget-friendly, easy-to-use web hosting solutions for small to medium-sized businesses.