A User Review About Samsung Galaxy S Duos
The yet another stylish product from Samsung family with brighter display and of course with its dual SIM capability capturing customers eyes in market. The official release of the phone was in September, 2012. Both the SIM will be active on the same time and ready to receive calls. It can also receive 2 calls simultaneously if divert-on-busy is set up on each number.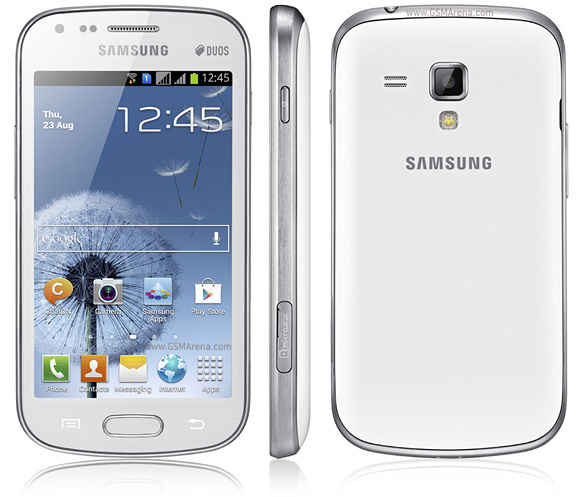 The one limitation of dual SIM technology is that only one SIM can be active on UMTS (Universal Mobile Telecommunications System) and therefore data also. Samsung Galaxy S Duos will be a good choice for the budget range if you don't want too many big apps to run. As per some customers review the phone is not suitable for multitasking. It seems to hang if too many apps run at same time and have the same problem with gaming.
The key specifications are:
TFT capacitive touch screen with multitouch facility
16M colors, 480 x 800 px and 4 inches display
4 GB internal memory (768 MB RAM)
MicroSD support upto 32 GB
Bluetooth v3.0
MicroUSB v2.0
5MP autofocus camera with LED flash
Android OS v4.0 (Ice Cream Sandwich)
1GHz Cortex A-5 CPU
Li-lon 1500 mAh battery
While looking into its design it can be termed as a junior of Galaxy s3. The rounded – edge design, the button appearance and the overall form gives the Galaxy s3 look alike. It is typically a light-weight product of about 120g.  It is available in market in Black, white and La Fleur colors.
It has good battery life. It survive a day with intensive use and 2 or 3 days for normal use. Another advantage of dual SIM is that people can have the same phone for both private and work use. Users will expect that Samsung may use an AMOLED screen for the device. While considering the price of the phone the camera should be something better, especially the autofocus.
Screen resolution and display will be another reason for customers dislike. But while considering battery life and design, Samsung Galaxy S Duos is the best phone in this price range and segment.