5 Free WordPress themes for photo Bloggers
1.PinStrap
Pinstrap is a free responsive wordpress theme. Photo bloggers who interest in the awesome design of pintrest, you can choose this. It integrated with the famous framework of  twitter boostrap and also include Html/CSS features.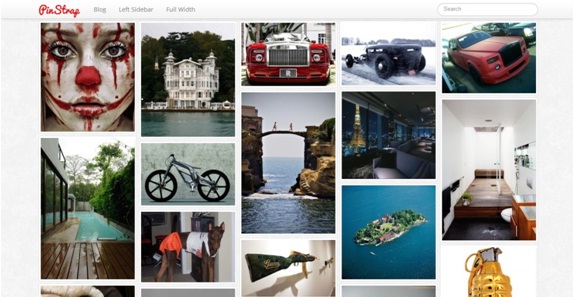 2.Photum
Photum  is a portofolio wordpress  responsive theme. It build  with html5 and it included customization,tagging photos ,separate blog. I suggest  photum who  is interest with the portfolio  design.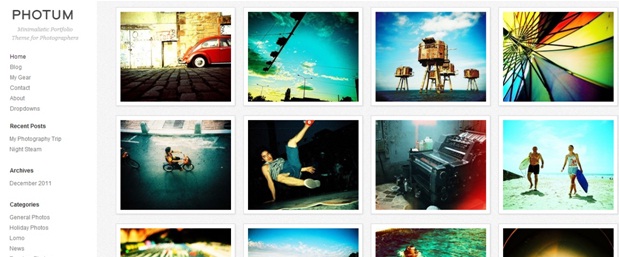 3.Neptune
It is the another free portofolio  theme for  wordpress provided by  WPexplorer. The theme  is very  good  for gallery. Nice black clour scheme showing the awesomeness  of the  design.  Customization and  categories are  perfect fit  for  this design.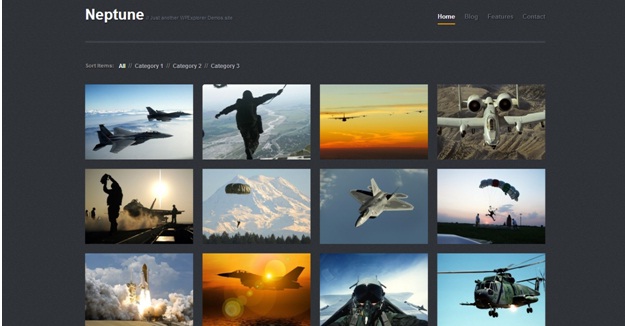 4.Photoria 
My rating for the theme is  good  not best one. Because of it is not responsive but simple  and beautiful  design build by  WPZOOM .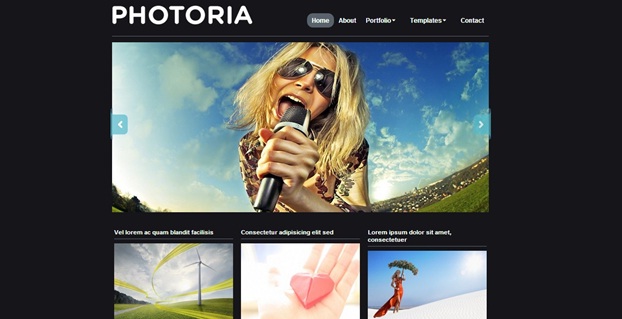 5.Elagant Photography  & AutoFocus
Here I am going to  discuss about two different themes.  The one  is  elegant photography and the  other one  is Autofocus.  Both  are designed by vandelaydesign.  The Best advantage of is you can download theme with any color scheme. Both are the perfect and stylish design.
Elagant Photography Theme
Customisation , JQuery slide show , galleries are included. If you  looking the responsive design,  I am sorry to say  the  theme is not  fit  for  you.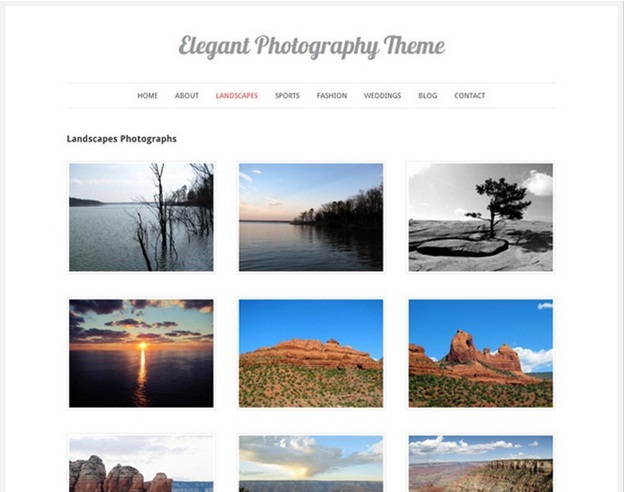 AutoFocus
Widget,  galleries ,logo customization is possible. It is responsive design.