Top Facts You Should Know For A Secure Email Account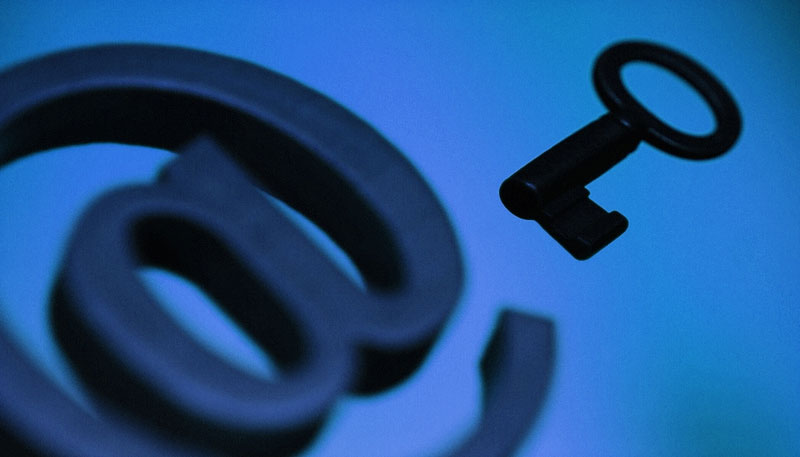 Security, one of the most discussed topics in tech world is Security and the importance of word obviously increases when it comes to the world of internet and related services. None of us need description about the importance of privacy protection and security. The intensity of the importance increases in the case of Web 2.0 web services. In another hand, we are just caring about the security in Social Networking Websites and roughly neglecting other web services including Email.
But the fact is that Email Services can also make more privacy threats to you. Even though we are hearing a lot of news about scams through email, we are still not aware (even we are aware, we aren't noticing) about privacy threats and security of your email account. And we are giving you some useful Security tips in order to keep your Electronic Mail account and hence your online identity more safer. Anyhow, let's have a look on these tips for your Email Security. As you know, these tips have very much importance in your online life since a massive number of new scams are generated each second.
1.Use Multiple Email Accounts
What will be the result if you're writing all subjects' notes in a single book? The same result will be there when you use a Single email address for your whole online activities. As you know, email verification is compulsory for most of online services including your favorite Facebook, Twitter. And it's sure that most of readers will be using single email address for various activities like for website registration, receiving Facebook notifications, for subscribing Newsletters and many more. So the effect of using single email address is same as using single password for all Web based services.
The actual problem comes when your account is getting hacked by someone. In the usual case, that unauthorized person can access your whole online stuff including your Social Media accounts, Personal & Financial details, and blogs if you are a Blogspot based blogger. Using various accounts for different purposes is beneficial for your security as well as for more comfortability. You can simply experience the difference when giving personal, business and other category mails their unique place instead of putting all these under one email account. This process is now very easier in Gmail because they've added an option to integrate multiple email accounts with one Google Account and therefore, shifting between different inboxes will be easier.
2.Use a Strong, Unique Password
As mentioned before, along with having multiple accounts, you should have a unique password for your master email account so that a hacker can't get access to your email account even if other Social Account's password is stolen
3. Get Rid of Phishing Scams
Phishing is a derivative of mimicry. Top level hackers and designers cleverly imitate popular websites like Facebook, eBay, etc and will send a mail to you stating that your account is having some problems. Those malicious mails will also force you to login with username and password for authentication procedure.
So you'll have to be afraid of Phishing Scams through email for better Email Security. Clicking on links will also lead to Phishing so re-think before clicking on a link shown in your Inbox. You can also stop using Public Wi-Fi for getting rid of Hacker's malicious skills.
4.Good Bye to Unknown Attachments
Rushing to the attachment section before completely reading the mail is a really risky task because it may be containing very harmful files to your PC. So just scan your attachments before downloading those. Scanning is easy because most of poplar email services are now including an option to scan attachment files via the web itself.