How to Find Perfect and Profitable Niche For your blog?
How many of them know the niche is very important for blogging?  In my opinion No one exactly know about what is niche? How to work with?  This article will explain very briefly about niche.  It will helpful to the beginner blogger.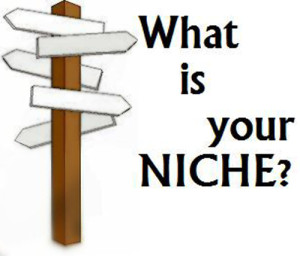 1.What is niche?
What is you are write about on your blog or the blog is about what?  which means that your blog is related to new hardware's devices, software's etc. The niche is technology. Technology, Health, fitness, computer solutions, cooking, HD Wallpaper are the various types of niches.
2.Consider your interest
You should consider your interest to which type of niche is suitable for you? What you are expert with? Writing? Editing pictures?  Photographer?  Cooking?  Expertises only can response to readers. Write your blog with your interests under the choose niche.   Anyhow you process good and unique content for your readers with niche. It will help to get unique page views easily.
3.Consider your revenue
The main factor is you should think where is your revenue from? If your revenue from adsense, Take a special type of niches like technology, write about Google, Google products. These kinds of niches give more income from adsense. Some publisher programs are depending on page views. Because of that many people are blogging with technology based niches.  I am also the one person who writes about technology.
3. Target A country
If you get more page views from USA, It gives more profitable than India. If your aim is go with adsense, you have visitors from USA and foreign countries for getting more earnings from Google adsense. CPC is high for US Advertisers.
The blog have get high traffic and page views. But it was generating low earnings from adsense in Indian bloggers. Indian visitors are mainly search for entertainment and celebrities photo blogs. Which is due to the less adsense CPC for Indian advertisers. Choose .com domain for blogging. .in domain mainly targeting Indian readers.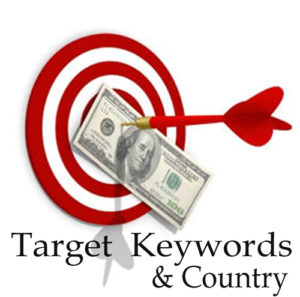 4. Keyword  research
Analyze your niche and possible keywords will used for your blog with keyword tool like Google adwords, Bing Keyword research tool.  Any Blogger there are only focus on Google Search engine. There for you have to Find which keyword are more searches in Google. Which Keyword is Give you more benefit?  Filter Keywords with country search. Then at last find out perfect and profitable niche to get more visitors from foreign countries.  And work with keywords you will get high CPC on Google adsense. It's generating more income from adsense.