How To Root Samsung Galaxy S4?
Samsung is one of the leadings brands in the market. Producing smartphones with wonderful features is the speciality of Samsung company.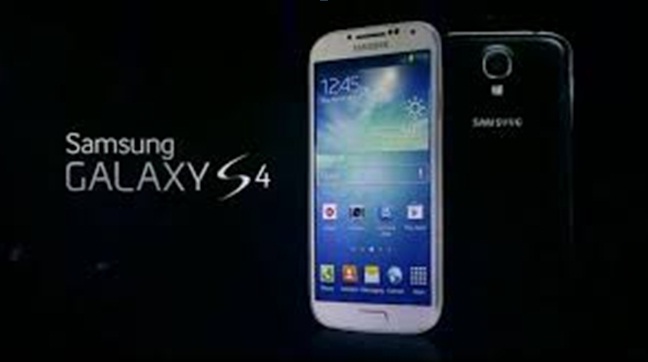 Now a day, to control your smartphone according to your choice is easy. If you want to keep only the applications that you use in your Samsung galaxy s4, you can do it by simply rooting your Samsung galaxy s4.
But before going to the process of rooting, let's see some qualities of Samsung galaxy s4.
It is announced in march,2013 and released in april, 2013 and still available in the market.
This Samsung handset is light weighted phone with 130g weight with 5.0inches size. It is a multitouch phone. The alert types are of 3 types: vibration, MP3, WAV ringtones. The jack of the phone is 3.5mm jack and loudspeaker is available. The internal memory of the phone is 2GB RAM, 16/32/64 GB storage.
The primary camera of the phone is 4128 X 3096 pixels, 13MP, LED flash. The other features of the phone are: dual shot, simultaneous HD video and image recording, face and smile detection. The stand-by battery is upto 370h (3G), talktime battery is upto 17h (3G) and music play is upto 62h.
There are some small simple steps to root your Samsung galaxy s4:
Step 1: Press the volume down button and power button for 10 second.
Step 2: Warning window will appear on your Samsung galaxy s4 screen, let go all the buttons and then press volume up button to enter the ONDI download mode.
Step 3: Now use the micro-USB cable and connect your Samsung galaxy s4 to the computer. Next, you have to download CWM recovery for Samsung galaxy s4, ODIM, Samsung USB drivers, and SuperSU Zip files.
Step 4: By clicking twice on the file odin3 v1.85.exe, run it.
Step 5: A yellow highlighted box will flash on screen. Now find PDA file by browsing in the CWM recovery that you had download earlier for your Samsung galaxy s4. Click on this file. Now, press start to begin flash CWM recovery to your Samsung galaxy s4.
Step 6: A flash will appear of custom CWM recovery and this will reboot your Samsung galaxy s4. If everything will go correctly then you will see "pass" on your screen.
Step 7: After the process of rebooting completes, copy the SuperSU zip file in your Samsung galaxy S4. Now, switch off your Samsung galaxy S4. Switch your handset by pressing the power button, volume up button, and center home button all together.
Step 8: When Samsung logo appear on screen, let go the power button but continue to press volume up and center home button.
Step 9: Choose "install zip from sdcard", once the recovery method completed. Now, hit power button. Then, choose "0/" directory and again hit the power button.
Step 10: Browse the SuperSU zip file in your Samsung galaxy s4 which you have copied earlier. Choose "yes" and hit the Power button again.
The above process will intall the SuperSU app and SU binaries on your phone.this will essentially root your Samsung galaxy s4.
Step 11: Now, choose "reboot system now" by going back to the main menu. Hit the power button and your Samsung galaxy s4 is rebooted.
Step 12: Once the process of rebooting is completed, you will find SuperSU app in your apps group. Run the SuperSU from your app drawer and update all the binaries.
This whole process will help you to root your Samsung galaxy s4. And with the help of rooting, you can access all new Samsung galaxy s4.