6 Things You Can't Ignore While Accepting Guest Post
Every body has its own style of writing thanks to the use of words and thought process. Isn't it? Same is the case with guest blogging which gives the platform for various writers to showcase their skilled abilities in the best possible manner in order to make the post quite informative, original and authentic. Needless to say that visitors want to read some thing unique and interesting and guest bloggers are able to give in a profound manner too. The prevalence of Guest Blogging has certainly been sky high of late and as you read the article you will naturally get some of the "never heard before ways" which are highly important and necessary while accepting guest posts:-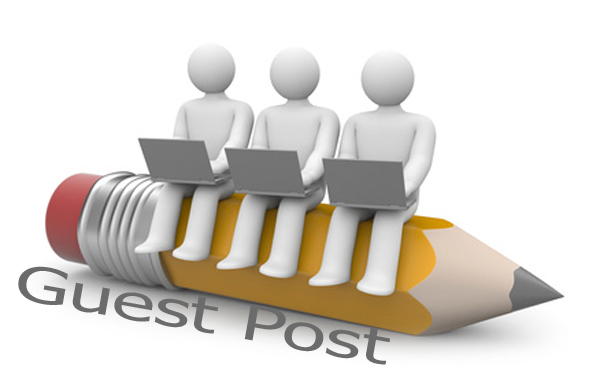 Guest Post should speak volumes about the "quality"
In an age, what attracts people is the quality, since not many can afford it. Hence, if you possess one of the "quality" blogs which deals in sophisticated content, then there should not be any reason for you to accept any thing less. Since, it takes years to build the reputation but it hardly takes any time when the hard earned reputation of yours go down the grain just because of your carelessness. Isn't it? Therefore, be cautious and set your parameters and do not accept any thing less to what you feel.
Posts should be checked for Plagiarism
Stealing is a grave crime in real life and the same holds in the eyes of Google. Therefore, ensure that the content is original.
It is better to set guidelines
Isn't it better when you set the guidelines for the guest posts so that others can get a clear cut way of proceeding further according to your expectations? Isn't it? Since, you know that you do not have to inform others. Thus, you are eventually saved from the stress as well since like you, people who are submitting guest post are equally saved immensely with all the guidelines in place. Isn't it?
The guest post should be related to your blog's niche
How can you promote your blog if the niche which you are accepting does not match with that of your blog? It will purely be a blunder since visitors will be confused and in future it is very unlikely that they are going to come to your blog as well.
Guest posts should have images
While reading the article, what is the first and the foremost thing which attracts you? It has to be images since it has its own relevance. They play an important part towards developing the interest amongst the visitors. Isn't it?
Linking pages of the web
We know that readers are the backbone who helps towards popularizing your blog. In such a fast paced life, readers want to get instant information. Therefore, in order to enhance their presence on your blog, you will do a great benefit to your blog as you provide new as well as previous links which are relevant to the same content of yours.
Conclusion
Finally, follow the aforesaid points by making the best use of  available opportunity and enjoy to the core.